One of my blog buddies is hosting a Linky Party which I thought was really cute for Mother's Day. Head on over and join this linky Party to learn more about other bloggers and create new friendships along the way. Check out her blog…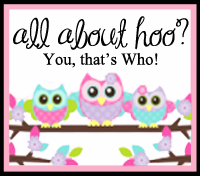 Here are this week's questions:
1) Are you a mom? And if so, how many kids do you have?
2) What is your most favorite thing about your mom?
3) Name 3 of your favorite things that you have done with your mom.
4) Do you have a special gift to give your mom? If so, what is it? Do you dare share?
4) What are your plans for Mother's Day?
My Answers:
1) I am not a mom yet but in about a month I'll be having my very first born. My husband and I are thrilled and counting down the days until we get to meet the little girl that will steal our hearts instantly.
2) My mom is an amazing person and has always been my hero. She does anything and everything to make her family proud and happy. She has been amazing throughout my whole pregnancy and I know she'll make an incredible grandmother.
3)My mother and I are great at creating arts and crafts projects. We can spend hours creating new ideas and she is excellent in coming up with things for my classroom. Of course, we love to shop!!! We could spend endless amount of hours in the mall. Finally, the #1 thing we do together is TALK. We can spill our hearts out and talk for hours and never have a silent moment.
4) Since my mom is so creative with things, I was planning on making her an edible arrangement type of basket. Hopefully, I can figure out how to make one but she'll love it just because I made it and it wasn't store bought.
5) For Mother's Day, my husband and I plan to take her out to lunch or dinner and then we'll head over to her yard and roast some marshmallows.